Home
/
Beauty Tips
/
BUY BEAUTY TIPS™ (BLOG) with Beauty Explained™: #LONGER LASHES #NEVER SLEEP WITH MAKEUP ON
All our products are sourced from authorized & certified distributors that buy manufacturer direct, guaranteeing you only the highest quality products!
BUY BEAUTY TIPS™ (BLOG) with Beauty Explained™: #LONGER LASHES #NEVER SLEEP WITH MAKEUP ON
0 comments / Posted by Aiza SEO
Dearest Buy Beauty Products™ devotees:
Welcome to another educational edition on Buy Beauty Tips™, the world renowned "EDU-Beauty Blog" on Buy Beauty Products™".  We continue to strive to provide you the most elusive and informational tips for you beauty enthusiasts! Buy Beauty Products™ unlocks more beauty explanations and specialty products with Beauty Explained™. 
So you want longer lashes!? Don't we all? The painful part is that men and children seem to end up with them and they do not seem to even care about them. My three sons have lashes that I would die for. 
We know the traditional techniques from the last technicians but what about our day to day activities. 
Removing eye shadow, liner and mascara is especially helpful for growing your lashes. They need proper care and a chance to breathe so they stay healthy and long.
Please share your "breakfast in bed v. makeup in bed moments" so Buy Beauty Tips™ remains the most comprehensive, entertaining and academic "Blog Soulmate™". 
A special thanks to you for viewing and feel free to share on social media! 
 Beauty Outside | Euphoria Inside | Buy Beauty Products
This also means that you do not let your doll fall asleep with makeup on: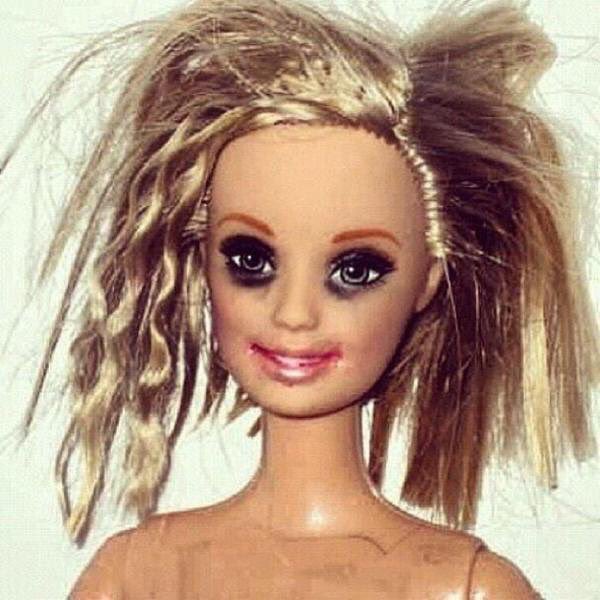 Now, if you are going to leave makeup on, please ensure that it is "vegan" and "cruelty-free": 
Comments